Ofsted information
Download our latest Ofsted report below :-
Understanding a school inspection report
School inspection reports will have information such as:
How well inspectors think the school is doing and what it could do to make things even better
How well pupils are doing, both in their education and their overall well-being and personal development
What parents and carers think about the school
How up to date the school buildings are, including any boarding school living accommodation
How any problems or complaints are dealt with
How the school complies with rules and regulations.
---
Compare School & College Performance
The Department for Education (DfE) has launched a new website service which allows anyone to explore a range of data for a single school or to compare schools.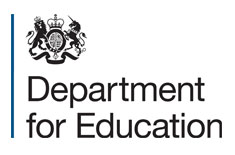 ---
Parent View
Ofsted judged Highlands to be outstanding in all areas of provision and as a result we will no longer be routinely inspected.  Ofsted will, however,  they call a 'health check' of our outcomes.
We are not complacent and remain relentless in our drive to improve further ensuring the best possible provision of our children.
Parent View gives you the chance to tell Ofsted what you think about your child's school.
You can also access 'Parent View' by clicking below.